If you commute on the Jolley Cut at all, whether it be by car, bus, bicycle or pedestrian, you have no doubt seen the signs being posted and the barrels starting to appear on the roadway. The Jolley Cut is being prepped for construction.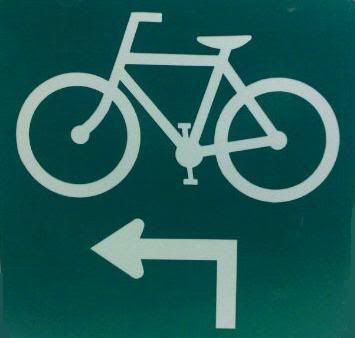 Browsing the City of Hamilton website and looking at the Shifting Gears document, the framework for the master plan for cycling in the city, the Jolley Cut is one of the recommended streets to have bike lanes installed. This is not, however, happening with this construction.
According to the tender (PW-10-21(H)) this construction only involves road resurfacing, cantilevered sidewalk repairs and steel bin wall repairs. Upon asking for more details with regards to the work and if bike lanes were also planned for this project, the answer was no.
"This construction contract does not include any modifications to the current vehicular traveled portion of roadway that will make available a dedicated bike lane. As before construction, there will be a dedicated pedestrian access which, I presume, is intended for multi-use." – Jeff Rowen, Project Manager
Why weren't the implementation of bike lanes part of this construction process? Considering that the addition of bike lanes on the Jolley Cut from Arkledun to Concession is #21 of 223 in priority, it seems short-sighted and redundant not to put in the lanes now. Construction will need to occur again in the near future to facilitate the addition.
Hopefully the 'pedestrian access' is widened and lowered to provide true multi-use.