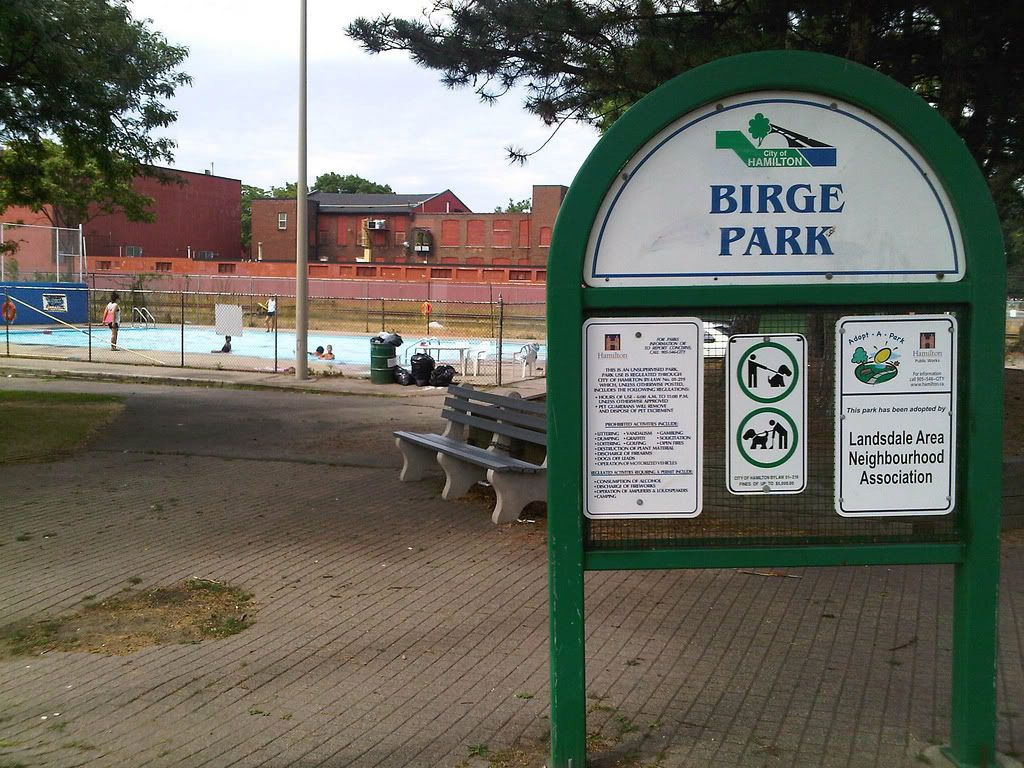 Birge Park is a modest park in the north end of Hamilton. Bordered by the CN mainline to the north and single detached homes on the other three sides, the park is home to an outdoor swimming pool and a concrete basketball court. The park also has small playground. A swingset, a rocking dinosaur on a spring and a metal climber is all the playground contains.
That will be changed this week. Birge Park is about to get an extreme makeover and it's own television special to boot.
The TVO Giver Project will be coming to Hamilton from August 11-13 and the park will receive a new play structure. Six youth will help design and build the structure with the help of local volounteers from the community. According to the press release the park will also receive new trees, an enhanced shurb bed area, a freshly painted basketball court, and muskoka chairs and umbrellas added around the pool.

The project is a joint effort between Sinking Ship Entertainment, Children Requiring Immediate Effective Direct Aid (CRIEDA) and TVO Kids. The show is being filmed in Fergus, Guelph, Newmarket as well as several other communities throughout the summer. The show is set to debut early next year.
Volounteers are invited to join in and help with the project on all three days. The project is set to begin at 9am on Thursday August 11th and finish at 5pm on Saturday August 13th. All three days run from 9am – 5pm.
A celebration event for the community is also planned for Saturday August 13th at 2pm. A barbecue is planned, as well as music and displays!
Take a look at the park before the makeover in our gallery at the Hamilton Today Facebook page.