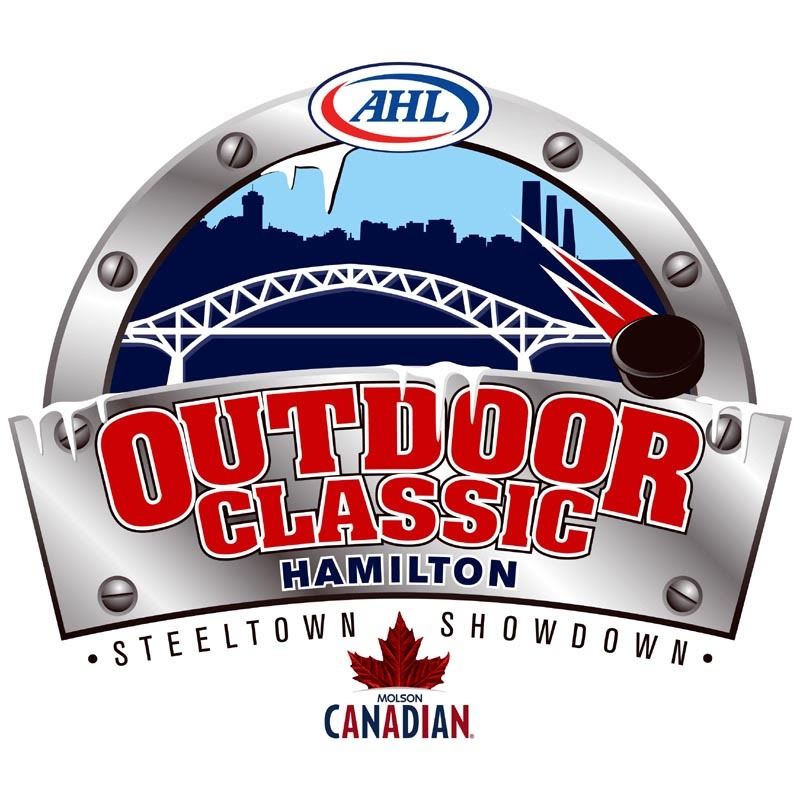 After a week of ups and downs, rain on Tuesday and a brief blizzard on Thursday, it looks like the weather will hold up for the AHL Outdoor Classic game Saturday afternoon.
The forecast for Friday evening calls for cold with light snow for the alumni game. Saturday afternoon is looking to have slightly warmer temperatures with a few flurries. Perfect weather for an outdoor hockey game.
This will be the fourth outdoor game held in the AHL and the second this year. On January 6th the Adirondack Phantoms hosted the Hershey Bears at Citizen's Bank Park in Philadelphia. That game was a part of the National Hockey League's Winter Classic celebration that also saw the Philadelphia Flyers and New York Rangers go toe to toe.
The home team Adirondack won their outdoor game in a thrilling overtime victory.
The Bulldogs are looking to follow suit when they take to the ice on Saturday. The Bulldogs will welcome their division rivals the Toronto Marlies to the historic Ivor Wynne Stadium in the pair's fifth meeting of the season. Hamilton has the edge so far this year, winning three of the four games thus far.
An added note is that each of the three Bulldogs victories occurred in different venues. Hamilton not only won at home at Copps Coliseum, on the road at the Ricoh Coliseum but also as the visiting team when the two teams squared off at the Air Canada Centre on Boxing Day.
A win at Ivor Wynne would complete a nice set. Could defeating one team in four different venues in one season be some sort of record?
The festivities kick off Friday night with the Alumni game, featuring past players from the Toronto Maple Leafs and the Montreal Canadiens. Players for the Leafs include Wendel Clark, Doug Gilmour and Curtis Joseph. Players for Les Canadiens include Guy Carbonneau, and Bulldogs' assistant coach Ron Wilson.
Both games will also feature added musical entertainment for the hockey fans braving the chilly temperatures. Mike Plume Band, Sons of the Hammer and Kraig Neinhuis will all play at various times during the event.
Tickets are still available for the Outdoor Classic. One ticket gets you access to both games. Bundle up and join in for a once in a lifetime event in Hamilton. For those fans that can't attend the game will be broadcast on 820 CHAM as always and will be televised nationally in Canada on Sportsnet.