The Hamilton Bulldogs are in their fifteenth season in the steel city. In those years the team has been to the Calder Cup finals three times, capturing the cup in the 2006-07 season.
The Bulldogs are on the verge of heading to the playoffs once again as they fight for top spot in the North Division of the American Hockey League. While they have struggled against adversity through player injuries and call ups to the Montreal Canadiens, who had their own troubles with injuries, the team has flourished.
Today the team sits in second place behind the Manitoba Moose, whom they defeated Saturday night in the Bulldogs' final home game of the season. Nigel Dawes scored a pair of goals, as well as the shoot out winner, in front of 8,195 cheering fans. The number of people at the game gave the arena energy, but sadly that volume of fans is not commonplace.

The season average for attendance at Copps Coliseum is 4,257, just more than half of Saturday's crowd. Bulldogs rank 21st out of 30 AHL teams in respect to audience drawing power. Contrast the home closer attendance to the home opener which drew a measly 1,669 spectators, and hopefully attendance is going in the right direction.
There is no one miracle solution to bring attendance up at Bulldogs home games, but there are a lot of small things that could contribute to success. Looking at the top five AHL teams in total attendance sheds some light on possible wins.
VARIABLE TICKET PRICES
The Bulldogs charge a flat price for all tickets. All seats cost $26 regardless of where you choose to sit. These prices constitute the average price of the top five teams, though all of them have cheaper tickets and some more expensive. Grand Rapids for example has a few different price levels ranging from $13 to $30. Having a lower introductory price could be more inviting for potential new fans, especially young families wanting to bring the kids.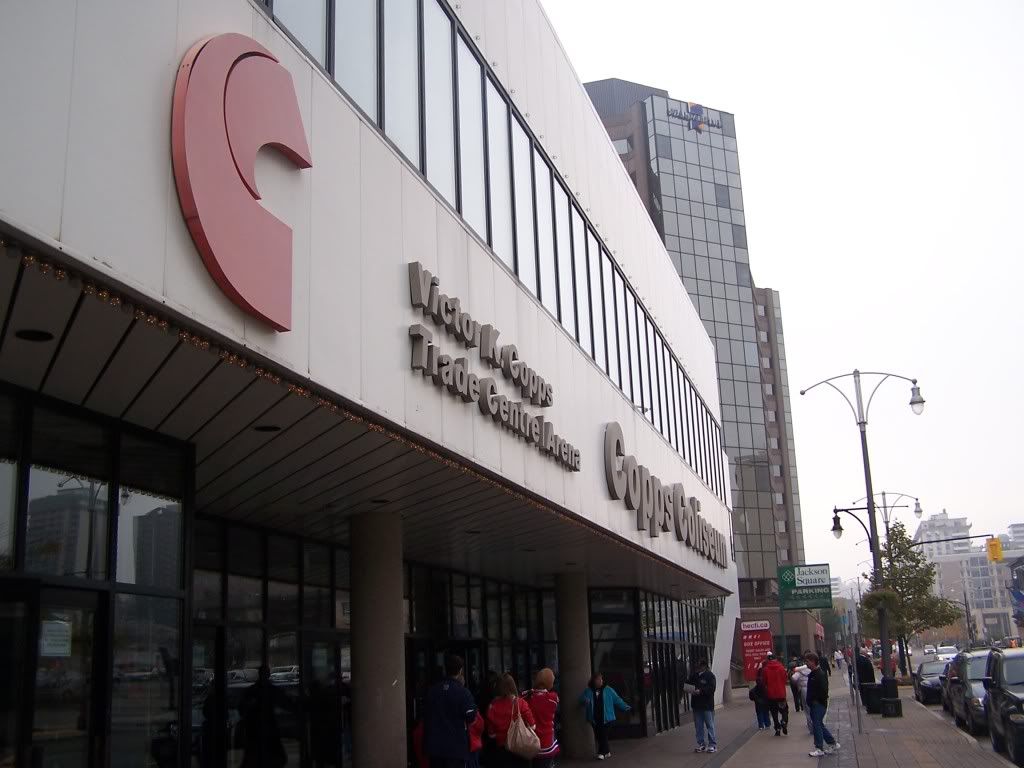 GIVEAWAYS
Another trend with the other top teams is giveaways. On select nights the first select number of fans that arrive at the arena are treated with a free gift. Whether it is a bobble-head, poster, trading card or inflatable seat cushion, a freebie is a way to attract people.
This technique could also be strategically planned for nights when a boost in attendance is preferred, such as in when the game is telecast on television.
MEDIA ATTENTION AND PARTNERSHIP
Television and radio coverage is a great way to boost attendance. While having the game broadcast to an audience is an option, this is not a great way to entice people out of their homes and into the arena.
Local ticket promotions and giveaways are possible. This could be on a radio call-in show or a morning television program. Trivia questions could give the winner a free ticket or a voucher for a buy one get one free ticket. Co-branding the segment brings attention to the team and excitement to the brand.
Short sports packages could also be produced in house to promote an evening game on the six o'clock news. A "This Week in Bulldogs" segment with recaps, player interviews and trivia could be used to garner interest and could be tied into ticket promotions.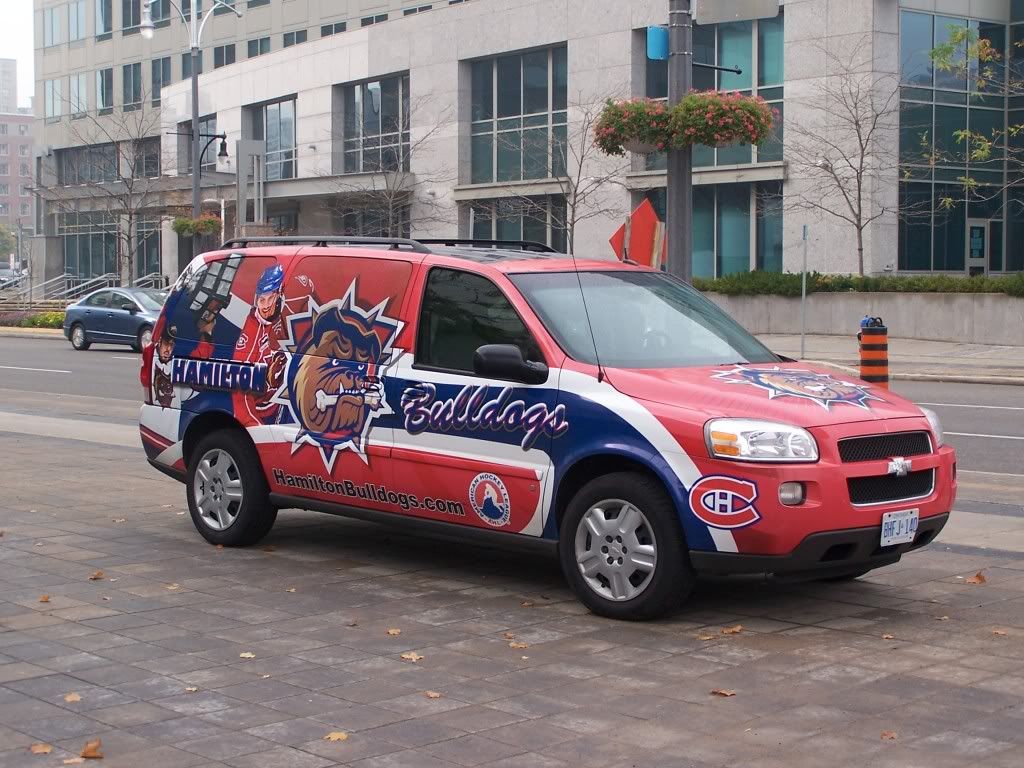 MEET YOUR BULLDOGS
Local community involvement increases the awareness of non fans, which is the first step to creating new fans. Whether it be making an appearance at a community event or participating in a friendly competition, they can all make an impact. Interviews on local sports radio, an appearance on the local morning shows can also create buzz.
Something as simple as having one or two players stay back after a game, in a designated area, to meet fans and sign autographs can go along way to inviting fans to feel closer to the team.
The Bulldogs organisation made a lot of strides in starting some solid promotions late in the season. Special ticket prices for certain games, and buy one get one promotions were good, but weren't widely known. Getting word out beyond the arena and newsletter subscribers is key to filling seats.
A victory in Abbotsford tonight will clinch a playoff spot for the Hamilton Bulldogs. Hopefully the excitement will bring in new fans, especially if promoted correctly.