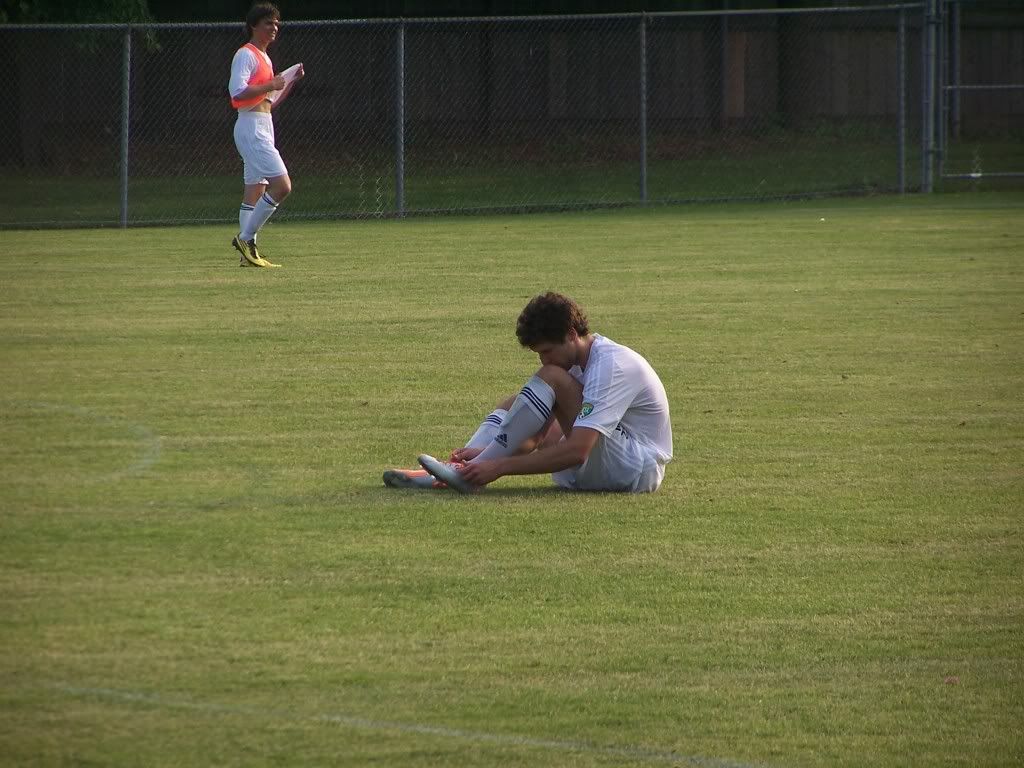 Hamilton FC returned to home field action on Tuesday evening at Brian Timmis Stadium to face FC London. A decent crowd was on hand and it was still hot and humid at game time. The game opened with a lovely live singing of our National Anthem by Jessica Di Biase. A very nice touch. The first half was pretty evenly matched with HFC enjoying a few more chances than FC London. Evan James rose to meet a corner kick from Anthony Di Biase, heading just over the bar at the 20 minute mark. HFC striker, Scott McCoubrey, created a couple of good scoring chances mid-way through the first half, the best coming when he timed his run to perfection, latched on to a Will Grocott through pass, to go in alone on the FC London goalkeeper. McCoubrey managed to chip the onrushing goalie only to have his effort drop just wide of the post.
FC London enjoyed a good spell of pressure just before half-time forcing 3 corner kicks. Unfortunately, they could not make anything of the pressure and the half finished scoreless. It was a hard fought and entertaining half and both teams seemed up for the task ahead of them in the second.

The second half started brightly for Hamilton FC as Evan James took the ball into the FC London penalty area, skipped past two defenders and laid a great ball across the face of goal that Scott McCoubrey was able to direct into the FC London net from close range. McCoubrey's goal takes his season tally to 3 goals in 4 games. The next 20 minutes saw HFC enjoying some good pressure in the FC London end and they narrowly missed making it 2-0 when a close range effort went wide of the post. Hamilton would rue their missed opportunities as FC London did a great job of holding them off and the London squad began to exert their authority in the latter stages of the second half. Their perseverance and resilience paid off when Carl Howarth and Christian Castillo scored in quick succession at the 85th and 86th minute marks, respectively, to stun the Hamilton FC squad. With a significant amount of stoppage time added, HFC made some late changes to try to pull back the equalizer but their late effort was in vain.
All in all a solid, entertaining football match that will no doubt be disappointing for HFC but gratifying for FC London. Hamilton FC's next game is this Friday, June 10th 6pm at Brian Timmis Stadium when they will face the visiting Toronto Lynx.
* courtesy Neil Brown, Hamilton FC